About

Us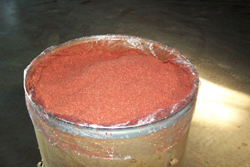 Floor Master Inc. started out in 1956. Back then, we were a local Chattanooga, Tennessee company that provided its customers with janitorial sweeping compounds unlike anything else available. The quality of our product spoke for itself and we received such great word-of-mouth advertising that were able to expand our operations across the state and beyond!
As our fully licensed, bonded, and insured company now ships throughout the entire United States, our latest customers are now learning what we've known all along: Our products are hard to beat when it comes to cleaning concrete without harmful dust flying everywhere. By using our oil-based and wax-based compounds, you'll never want to go back to cleaning your floors any other way - and that's our guarantee!
Since our mission has always been to provide the best product and service, it is not surprising that we still use the same quality ingredients that we started with in 1956. Our honesty, reliability, and customer service allow us to keep our loyal customers while continuing to grow our company.
To learn more about our history, please feel free to give us a call today. We'll gladly answer any questions you may have, and even offer you a free, no-obligation estimate.
Contact

Information

Floor Master Inc.

4801 Hooker Road

Chattanooga, TN 37407

Toll Free

: (800) 251-2004

Local

: (423) 867-4525

Evening

: (423) 413-2875

Hours of Operation

:
Monday
Tuesday
Wednesday
Thursday
Friday
Saturday
Sunday
8:00 AM - 5:00 PM
8:00 AM - 5:00 PM
8:00 AM - 5:00 PM
8:00 AM - 5:00 PM
8:00 AM - 5:00 PM
Closed
Closed